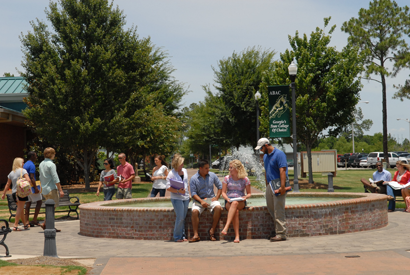 TIFTON — Fall semester classes at Abraham Baldwin Agricultural College begin Aug. 14.Classes for the fall term end Dec. 6. The deadline for fee payment is Aug. 1 by 3 p.m. 
The fall term kicks off with Welcome Week beginning Aug. 10 and concluding Aug. 16.A variety of activities and events will be offered for both new and returning students.The week culminates with the college's annual convocation ceremony which takes place on Aug. 16 at 11:30 a.m. in Gressette Gym. Classes will be cancelled from 11 a.m.-1 p.m. for the event.
On Oct. 7, the 13th Annual Ag Classic will take place at ABAC's Forest Lakes Golf Club from 10 a.m.-3 p.m. High school students interested in attending ABAC can visit the campus on Nov. 9 for Stallion Day.
During the fall term, the entire campus will be closed on Sept. 2 in observance of Labor Day and from Nov. 28-29 for the Thanksgiving holidays.  Students and faculty will enjoy the Fall Break on Oct. 14-18.
Final exams will take place on Dec. 9-12.  The fall commencement ceremony will be held in Gressette Gym on Dec. 13 at 6 p.m.
For more information, interested persons can visit the web site at www.abac.edu or call (229) 391-5004.