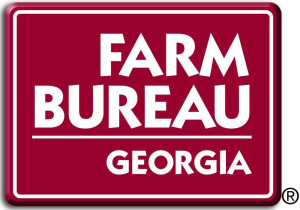 Worth County Farm Bureau invites 6th, 7th and 8th grade students to enter the Georgia Farm Bureau Middle School Essay Contest.
The topic for 2016 is as follows: In a persuasive essay, show how modern agriculture has adopted the use of technology to sustain and improve resources while increasing food supplies.
"It is predicted that our world population will reach 10 billion in 2050," said Hank Youngblood, Worth County Farm Bureau president. "As our world population continues to grow, the challenge for ensuring an adequate food supply while preserving our resources also increases." The purpose of this year's Farm Bureau Essay Contest is to encourage students to explore and study how agriculture strives to meet increasing food demands through technology and other modern agriculture practices. "Many people are unaware of how we as farmers are dedicated to continue to feed, clothe and fuel the world in a way that is healthy for the consumer and safe for the environment. We depend on the years of research done by our scientists and others in achieving this goal."
To enter the contest, students should contact the Worth County Farm Bureau for an official title sheet and contest rules. All entries must be received at the Worth Farm Bureau office by March 1, 2016.
"This contest is a wonderful way for teachers and home school parents to encourage their students to learn more about agriculture, while meeting curriculum objectives," Connie
Melton Worth County Farm Bureau Women's Committee chairman. "The topic encourages students to see how modern agriculture is meeting our increasing food needs."
The Worth County Farm Bureau Essay Contest winner will be entered in the Georgia Farm Bureau 9th District competition. The district winner will receive a cash prize of $100. The ten GFB district winners will compete for the state prize of $150 cash. Previous state winners are not eligible. This contest is sponsored by Georgia Farm Bureau and coordinated by the Georgia Farm Bureau Women's Leadership Committee.
For more information, contact the Worth County Farm Bureau office at 229-776-6926.
You may also download more information about the contest by visiting http://www.gfb.org/programs/aic. All essay entries must be officially submitted by the Worth County Farm Bureau to the Georgia Farm Bureau home office.
Founded in 1937, Georgia Farm Bureau is the state's largest general farm organization. Its volunteer members actively participate in local, district and state activities that promote agriculture awareness to their nonfarming neighbors. GFB also has 20 commodity advisory committees that give the organization input on issues pertinent to the major commodities grown in Georgia.