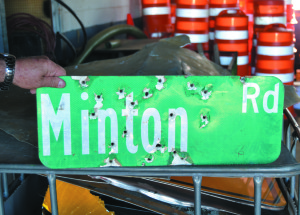 Following a recent meeting of the Worth County Board of Commissioners in which claims were made that public works employees were not putting in a full day's work or collecting barricades after flooding incidents, The Sylvester Local News paid a visit to Public Works last week to see what work the department was actually producing.
As the department obviously keeps meticulous records of their weekly, monthly, and yearly work orders and road maintenance, a wealth of documentation was provided for the Local to review.
Pick up the January 28th edition of the Sylvester Local News to read the complete story….