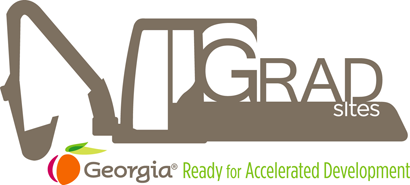 With an eye for the future, Mrs. Karen Rackley, Executive Director of the Worth County Economic Development Authority, is pleased to announce the Worth Industrial Complex is now GRAD ready.
The complex, which consists of 204 acres, is located on the corner of Hwy 82 and Seabrook Drive. It has recently been named Georgia Ready for Accelerated Development (GRAD) by the Georgia Allies, a public-private partnership that focuses on economic development marketing.
The result of a joint effort between the Economic Development Board, City of Sylvester, and Worth County Board of Commissioners, the GRAD designation is a milestone which has only been reached by 28 other sites in the state of Georgia.
"The GRAD designation for the Worth Industrial Complex means that it can truly compete on a global stage for new industry and the accompanying jobs. I fully believe that the Worth County Economic Development's efforts to attain the GRAD status for the Worth Industrial Complex will be beneficial," stated Pat Wilson, Executive Director of Georgia Allies, and COO of the Department of Economic Development.
With the GRAD designation the site will enjoy benefits which sets it apart and boosts its attractiveness to companies, project managers, and location consultants which could bring big business and employment opportunities to the Worth County area which is good news in the current economy.
Chairman of the Worth County Economic Development Authority Dan Nesbit added, "We wanted to do something that would give us a competitive edge and becoming GRAD Ready does just that."
The GRAD designation sends a message to the industrial community that this site is market-ready. The Worth Industrial Complex will now be highlighted on industrial site databases of major electric utility web sites, enjoy program benefits on the Georgia Department of Economic Development website, and be a continued presence on Georgia Allies electronic newsletter that is geared towards gaining the attention of companies and location consultants.
With the massive amount of work and dedication placed on the project by EMC Engineering the GRAD Ready status is helping push Worth County and the City of Sylvester to play a large scale role in the global economy while producing a steady incline in business for our area.