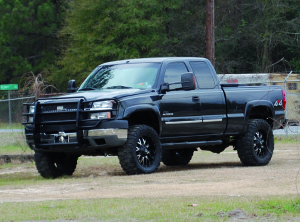 A Sylvester man was struck and killed by a pickup truck as he walked along Highway 256 near Town Creek in Sylvester on Friday night. While the incident is currently being investigated by the Georgia State Patrol, Sylvester Police confirmed Monday afternoon that Walter Lee Curry, 50, of Sylvester was killed after being hit by the black Chevy Silverado at approximately 10:45 on Friday night.
Initial reports indicate that Wendell Marlin, also of Sylvester was driving the pickup when he came upon Curry walking along the outer white line where the road curves. The driver swerved to miss the pedestrian, but claimed the man staggered or stumbled out in front of him at the last second.
Phoebe-Worth EMTs arrived on scene within minutes of the accident and found the unresponsive male laying in a ditch near the truck. He was transported to Phoebe-Worth for treatment. However, the man was pronounced dead upon arrival.