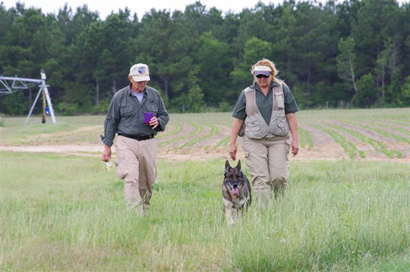 The Tift County Sheriff's Office is conducting an investigation into a missing person report on Crystal Lynne Wilier Hendrix.
Hendrix is described as a white female, age 27, 5'3" in height. She has brown hair and hazel eyes and was approximately 8 months pregnant at the time of her disappearance.
As far as investigators have been able to determine, Hendrix was last seen on or about March 8, 2013 at a doctor's appointment in Tifton.
There is no record of a live birth reported under her name in the state of Georgia.
Hendrix was living at 456 Urbana Road in Tift County at the time of her disappearance.
Tift County Sheriff Gene Scarbrough is asking that anyone with any information on Hendrix to please contact the Sheriff's Office at 229-388-6021. Sheriff Scarbrough is personally offering a $500 reward for information leading to the location of Hendrix. Two local residents have also donated $200 each so the reward now totals $900.
Last Thursday morning the South Georgia Search Dogs, Inc. of Waycross, a nonprofit organization, volunteered their time in bringing over six cadaver dogs to search the area surrounding where she lived. Georgia State Patrol also used a helicopter to search fields and ponds in the general area.
Sgt. Jason Barber is the investigator assigned to the case. Anonymous tips can be called in or submitted through the website tiftsheriff.net