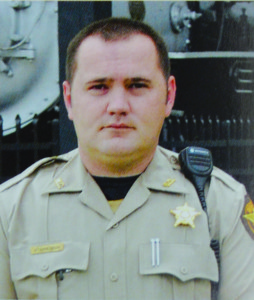 The Warwick City Council chose Dustin Stephenson as the city's new police chief last Wednesday evening. Stephenson was previously employed by the Worth County Sheriff's Department and has served as a deputy in Worth County for the past two years. However, the young officer began his career in law enforcement with the Warwick Police Department back in 2009. After serving with WPD for just over two years, Stephenson continued working for the Turner County Sheriff's Office until he joined WCSO in 2012.
The Worth deputy was chosen over Warwick's current Assistant Chief Yvette Miller and Albany Police Officer Prurince Dice. After three months with no chief in the department, Stephenson will replace former WPD Chief David Morris who was fired in early summer amid controversy. The city council was split on their decision to hire Stephenson with Mayor Juanita Kinchen casting the tie-breaking vote.
Chief Stephenson began his new role at WPD on Friday, and he is attending chief's school this week.