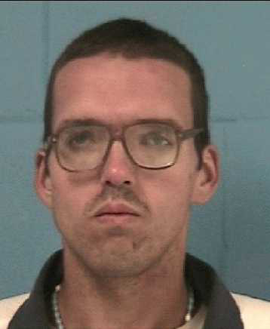 Law enforcement officials are currently on the lookout for Buddy James Forrester, age 35, regarding an incident involving a white juvenile female and another white female (approximately 35 years of age) after being called to 164 Sumner Road South in Sumner at 3:50 today.
The suspect in question is a convicted felon, considered armed and dangerous. He is 6'3" and weighs approximately 210 pounds. He was last seen driving a 1996 white Chevrolet Astro Cargo Van, Georgia tag # BIZ6106.
Arrest warrants have been obtained for child molestation, sodomy, and other charges are pending. He is believed to be travelling north on I-75, possibly headed to the Gainesville, Georgia area. Please contact local law enforcement if you have any information regarding his whereabouts. Again, he is considered armed and dangerous, and is reported to have mixed martial arts training. Do not attempt to make contact with him.