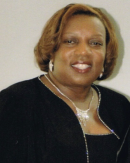 Mrs. Lyndia Sue Wright, who currently serves as Director of the Weapon Systems Management Center at the Marine Corps Logistics Command in Albany Georgia will be retiring after 35 years of civil service.
While utilizing her education and experience in a variety of positions and directives at MCLB Albany, Georgia, Mrs. Wright notably coordinated the command's first collaboration with Albany Technical College to initiate a Logistics Customer Service Course and established the initial Iraq Forward-In-Stores.
Through her work with weapon systems and logistics positions, Mrs. Wright has been the recipient of numerous performance awards including the Commendation for Meritorious Civilian Service, Special Congressional Recognition, and LOGCOM's 2011 Executive of the Year.