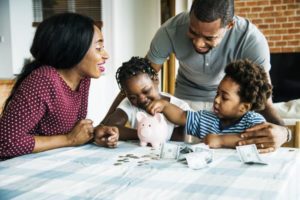 (StatePoint)
Parents are socking away more money for their children's higher education, and they are doing so in smarter ways, suggests a new report from Sallie Mae.
One-third of parents saved more for college this year than last, and the average amount saved –$18,135– is the highest amount reported in the last five years of "How America Saves for College," a national study by Sallie Mae and Ipsos.
After saving for general needs and emergencies, parents earmark funds for college more than for any other specific purpose, alongside retirement. So, how are they doing it?
To keep their college savings on track, 61 percent of parents contribute a set amount to their college fund on a regular basis. To find more money for college, 30 percent of parents have cut back on discretionary spending, and 27 percent have reduced their household expenses. This year marks the first time that tax-advantaged 529 college savings plans hold the largest share of college savings, at 30 percent.
"Most parents aspire to give their children the opportunity to attend college, and it is encouraging to see them saving more, employing smart habits and taking deliberate actions to make college a reality," says Raymond J. Quinlan, chairman and CEO, Sallie Mae. "Our research shows most parents are proactively preparing financially to give their children the advantages of higher education, and having a plan pays off."
Parents who have planned how they'll pay for college have saved more than twice as much as those without a plan ($22,169 vs. $9,208). They are also three times more likely to be confident they'll be able to meet the cost of college (73 percent vs. 27 percent).
To make your college savings plan, Sallie Mae recommends a 1-2-3 approach: first, open a savings account; second, set a goal and make deposits regularly; and third, explore tax-advantaged options such as 529 college savings plans.
To access the full report, as well as other resources and information about saving for college, visit SallieMae.com/HowAmericaSaves. To join the conversation on social media, use #HowAmericaSaves.
Experts say that a dedicated commitment to funding their children's education, along with a clear strategy for doing so, can help parents reach their college savings goals.