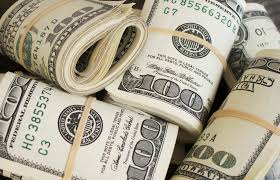 Story By Cale Colby.
On Tuesday, July 11, 2018, Worth County Sheriff's Office Deputies were patrolling the area of GA HWY 33 when a Deputy observed a vehicle traveling north at a high rate of speed. The Worth County Sheriff's Office Deputy checked the vehicle traveling 96 miles per hour in a 55 mile per hour zone on radar.
Subsequently, the Deputy conducted a traffic stop and found the vehicle to be occupied by only the driver. A computer check of the license of the driver revealed the subject's license to be suspended. The vehicle was also found to have been stolen minutes prior to the Deputy conducting the traffic stop.
The driver of the vehicle was taken into custody for driving with a suspended license, speeding and theft by receiving stolen property.
Pursuant to most law enforcement policies, including the Worth County Sheriff's Office, a vehicle inventory was conducted on the vehicle and Deputies found over $50,000.00 in cash inside the vehicle. At this time, we can not release the name of the person arrested. However, the person arrested is from out of state.
This case continues to be investigated by the Worth County Sheriff's Office. Additional information will be released as it becomes available. Worth County Sheriff Donald Whitaker continues the fight against drugs in the community, stating the Worth County Sheriff's Office is committed to getting drugs off the streets of our community, making our community a safer place to raise our children and families.