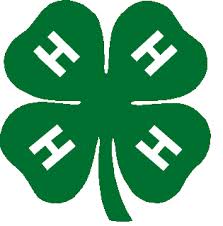 Worth County summer camp registration for Cloverleaf 4-H Camp is currently open.  Parents may sign their children up at the Worth County Extension office located behind the public library in the Worth County Governmental Building.  Parents must complete an application and pay a non-refundable deposit of $75.00 at time of registration.
Worth County 4-H Club will be attending a total of three summer camps for children aged 9-18 years old.  The first week of camp will be held for Cloverleaf 4-H'ers (9-12 years old) June 15-19. These lucky youth will travel to the world's largest 4-H center, Rock Eagle, located in Eatonton.  Here, they will have the opportunity to experience activities such as archery, lake ecology, herpetology, sailing, and the opportunity to learn all about Indian folklore. That's just to name a few of the camp activities!  The second group of 4-H'ers to experience camp will be the Senior 4-H'ers (9th -12th grades) the week of June 29 – July 3.  This group will be attending Fortson 4-H Center located Hampton, just shy of Atlanta.  During this week of camp 4-H'ers will have the opportunity to participate in several onsite camp activities (Climbing Wall, Flying Squirrel, Low Ropes, Archery, Canoes, Dissecting, Herpetology, Fishing, Farm to Plate, Healthy Living Cooking, Leadership, Stress/Coping, and Money Management), tour Atlanta Motor Speedway, CNN, Rock Ranch, the State Capitol and Zoo Atlanta! The last group of youth to attend summer camp will be the Junior 4-H'ers (7th & 8th grades) the week of July 13 – 17 also at Fortson 4-H Center located in Hampton.  These youth will experience the farm 4-H center.  4-H'ers will get to participate in fun filled activities such as, Low Ropes, Archery, Canoes, Dissecting, Herpetology, Fishing, Farm to Plate, Healthy Living Cooking and much more! Juniors will also have the opportunity to experience White Water Theme Park with a Drive-In Movie at dinner, Stone Mountain Park and Fun Bowl Bowling Center.
When we take Worth County 4-H'ers to camp, we make sure they are involved in a well-rounded experience.  We also make sure they learn some new skills through crafts or activities.  We give them responsibilities, like keeping their cabins tidy, keeping trash off the ground, or keeping the dining room neat.  We expose them to the positive influence of talented, well-trained counselors.  The campers work together to learn personal skills that may help them get along better with friends and family.
Going to 4-H camp can help youngsters to become more independent and more mature. It can give campers a boost in self-confidence, the foundation needed to feel good about themselves.  And most importantly, going to 4-H camp can help the young people make new friends.
The 4-H'ers will probably enjoy all that camp has to offer.  The skills may fade and the influence of the counselors will dim over time, but many of the friendships will last a lifetime.  Many of those friendships will provide that little challenge, that little edge of competition your child needs to do well in school, in sports, and in life.
So when your 4-H member comes home and asks you to send him or her to 4-H camp this summer, don't hesitate.  Remember, 4-H camp is more than fun, more than learning, more than friends.  It's a week which combines all these experiences and creates a memory that will last a lifetime.
When we pack up the Worth County 4-H'ers for summer camp this year, the Worth County Extension staff makes you a promise: We'll take good care of them, and we'll bring them back to you bursting with news of new talents, new experiences, and new friends.  They'll tell you all about it – – after they sleep for eight to twelve hours.
If you think this is an opportunity that your child would like to experience and he or she is not currently a Worth County 4-H member, don't worry we are always looking for new faces for our club.  Remember, age requirements for 4-H are 9 –18 years old.
4-H is the youth-development program of the University of Georgia College of Agricultural and Environmental Sciences.  For more information about this or any other 4-H activity, call the Worth County Extension Office at 229-776-8216, or stop by the 4-H office located at 204 E. Franklin St. behind the public library and SIGN-UP TODAY!