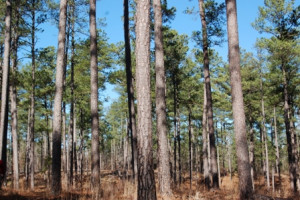 Georgia has more timberland than any other state in the nation – 24.3 million acres. With 91% of this timberland, 22.2 million acres, privately owned, Georgia again ranks number one in the nation. This abundant, natural and renewable forest enables Georgia's $29 billion forest industry to thrive. A recent report on the economic benefits of Georgia's forest industry shows that output revenue), employment and compensation generated directly by the state's forest industry all improved between 2011 and 2012:
• $16.4 billion in total revenue was generated by all forestry sectors combined, up 9%
• Employment rose 7% to 49,497 jobs
• Compensation Identified as wages & salaries including benefits)
increased 4% to $3.1 billion
• The forest industry also generated $603 million for state revenue, an increase of 24%
Pulp & Paper Products was the dominant forest industry sector, generating 70% of total revenue – $ 11.4 billion. Total economic activity supported by the forest industry in Georgia increased $4 billion to $28.9 billion, up 16% lthe highest level since 2001). These activities supported the employment of 135,732 people, up 15% or 17,273 jobs.
There are 179 primary wood-using industries located in Georgia that convert logs into primary wood products such as lumber, veneer or sheathing, poles and posts, wood pulp and energy products such as wood pellets. Georgia's wood pellet portfolio has grown from zero to nine wood pellet mills from 2007 to 2013, with several additional mills under development.
Georgia's Primary Wood-Using Industries Nearly a II of the wood pellets produced in Georgia are exported to electric utilities in the United Kingdom and other European countries where the pellets are burned in electricity power generating plants.
In addition,there are approximately 1,100 secondary manufacturers that further convert primary wood products into value-added products, such as manufactured homes and buildings, furniture, moulding, paper products and more.
The USDA Forest Service's 2012 forest inventory data reports that Georgia's commercial timberlands grow more than 20 million tons or 558 million cubic feet) more wood per year, on average, than is harvested, resulting in growth exceeding removals by 41% for all species combined. Southern yellow pine and hardwood growth exceeds removals by 28% and 88%, respectively. With professional forest management and sound state policy,Georgia's forest will remain sustainable for the citizens of today and the generations of tomorrow.