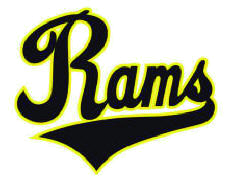 Following a huge win over the Lowndes County Vikings in the basketball season's home opener on Saturday, November 15, the Worth County Rams claimed another impressive win last Saturday at the WCHS gym when they defeated the Demons from Warner Robins.
While the Demons performed a little better than the Vikings in the previous week, they still posed little threat to the Worth team as the boys outscored the Warner Robins team 16-11 in the first quarter. Indeed, the Rams went on to extend their lead by racking up 42 more points in the second and third quarters while the Demons only managed to put up 28.
The fourth quarter was Warner Robins' best by far as they tallied 26 points and outscored the Rams by four. Still, the dominating Worth lead would not be overcome as the game ended with another victory for the Rams, 80 – 65.
The Rams have scored at least 80 points per game in each of their first two contests against some very good teams. After two games, Brandon Moore and Anfernee McLemore lead the region in scoring with 21.5 and 20.5 points per game respectively. The pair are also racking up impressive stats with 17 rebounds per game for McLemore and 10.5 rebounds per game for Moore.
Other notable Rams in the first two games include Ken'Darius Collier with 4.5 assists and 3 steals per game. Jamon Moore is also averaging 7.5 assists per game.
The boys are not scheduled to play again until they host Fitzgerald on Tuesday, December 2.
Meanwhile, the Lady Rams will have a busy week as they travel to Tifton on Monday and Tuesday to compete in the Zaxby's Thanksgiving Classic. Then, on Saturday, the girls are heading to Carrolton High School to take on the North Paulding Wolf Pack from Dallas, Georgia. The team will also return home to face Fitzgerald next Tuesday.