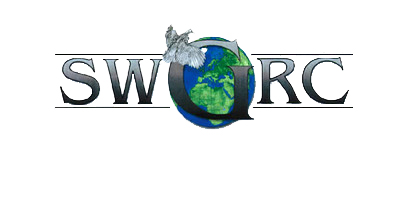 Car crashes kill more young people than any other cause accounting for nearly half of all teen deaths in America each year. Over 3,000 U.S. teens die each year in car crashes; that's the equivalent of a commercial jet loaded with teenagers crashing once every other week for an entire year. For every American teen killed in a car crash, about 100 more are injured. Every 15 minutes, another teenager becomes a statistic. There is a way to reduce these numbers and teens are part of the solution.
The Southwest Regional Commission is hosting and inviting the Region's middle and high schools to a meeting on May 1, 2015 from 11:30 AM until 1:00 PM at the Southwest Georgia Regional Commission, 181 E. Broad Street, Camilla, GA. In this upcoming meeting we will provide lunch while discussing the free Teens in the Driver's Seat program. Rubiana Garcia, Research Associate with Texas A & M Institute will present compelling information aimed at reducing traffic crashes and fatalities among our students.
This program has proven to be a success in Texas where, in schools that have implemented the program, crash rates continue to decrease as the national average increases.
The purpose of the meeting is to have schools sign up for the program and free starter kit. The program is student driven and there are no obligations. Signing up for the program now would simply give students a chance to learn about the program and brainstorm over the summer months.
The Southwest Georgia Regional Commission's Program Coordinator, Barbara Reddick along with Chelsea Carter, Southwest Territory Coordinator, will provide support to school staff and the students as they move forward.  We hope that Superintendents, Principals, Assistant Principals, School Counselors and Curriculum Directors are able to attend.  There is no cost to attend the meeting but registration is required since lunch is being served.  Don't miss this opportunity to make a difference in your school and community and save a life!
Please call Barbara Reddick or Kimberly Brooks at (229) 522-3552 to reserve a spot for the meeting or find out how to start a program in your school.