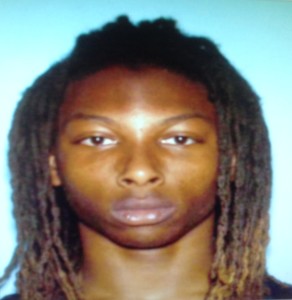 A suspect in a recent violent robbery turned himself into Sylvester police last Sunday. On Sunday September 7, at approximately 9:45pm, SPD was called to an apartment complex at 112 Carmen Lane in response to a reported robbery. The victim in the incident was struck in the head with an unidentified weapon before having his money stolen by two men. The victim suffered a laceration to his head, which required stitches.
On the following Wednesday, SPD named 18-year-old Randy Barney as a person of interest in the case as the victim positively identified Barney as one of the two assailants. After remaining at large for three more days, Barney turned himself in on Sunday, September 14. He was subsequently booked, charged with burglary, and transported to the Worth County Jail. He has since been released on bond.
Though Barney was identified and ultimately arrested, the case remains under investigation as investigators attempt to locate the second suspect in the crime. The suspect will likely face additional charges in addition to robbery as he was the individual who struck the victim in the head. Anyone with information concerning this incident is asked to contact the Sylvester Police Department at 776-8501.