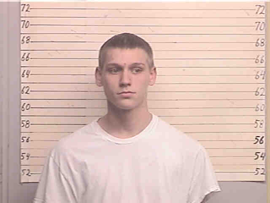 Law enforcement officials in Doerun and the Worth County Sheriff's Office need your assistance. They are currently on the lookout for 23 year old Joshua Bryan Suber, whose last known residence is 3191 Georgia Highway 111 in Moultrie.
The Worth County Sheriff's Office currently has two outstanding warrants on him for theft by taking and he is also wanted in connection with metal theft by authorities in Doerun.
Please call either agency if you have information on his whereabouts.