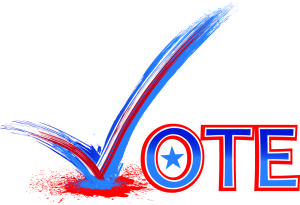 Citizens of Sylvester will be given several choices to make on November 3, including the choice to vote yes or no on a referendum that will determine the right for restaurants to serve liquor beverages. The ordinance is commonly referred to as the "liquor by the drink" ordinance.
This ordinance declares that any business that would allow liquor by the drink sales must receive at least 50 percent of their revenue by food sales. Effectively, this rules out the possibility of bars to open. Also, as the alcohol must be sold by just the drink, there will be no bottle sales and therefore no liquor stores popping up anytime soon either.
"Because the business has to realize 50 percent or more of its income, it ties it too a Chili's or a Longhorns or something like that. I think tying it to just restaurants, you can eliminate some of the problems you might have with liquor stores or bars," said Mayor Bill Yerta. "It's a different set of circumstances." Yerta explained that because the issue had been discussed at length for years, the issue should be put up to vote for the citizens to see where they stand on it.
"It's been talked about for years and I think that the council just wanted to put that to the people and let the citizens of Sylvester decide if they wanted that or not," said Yerta. "Either way it gets decided is fine with me and the council. It's for the voters to decide."
According to Yerta, the council decided to add this referendum to an existing election and the ballot should be clearly worded to voters. "The city won't have a campaign to pass it yea or nay, we're actually having other elections at that time and this was the most efficient way to do it," said Yerta.
Karen Rackley, Director of the Economic Development Authority said that making citizens informed of what the effects of how they vote will affect the amount of sales tax in town.
"People do go out of our community for restaurants. We are limited on being able to encourage hotels and certain business to come here because of the ordinance," said Rackley. "It's okay to vote no, but be aware of the economic impact it's having on the community."
Although Rackley says the vote will affect how businesses see our community whenever they make the decision to come to Sylvester.
"The reality is that there are certain types of business that don't look into our community because we don't have liquor by the drink," said Rackley. "It's not the Economic Development Board's position to push alcohol sales in any way, we just want people to be informed on the issue. We encourage people to find out what it would mean for the community before voting yes or no."
This referendum can be looked at from many different angles but considering all of the possibilities is something the citizens must do before voting.
"I'm no drinker but there's a market for it," said Councilman Randy Hill "It would bring some good restaurants."
Wine and beer sales are already allowed within the limits of Sylvester.