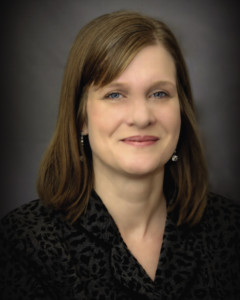 HeritageBank of the South is pleased to announce the addition of Sherry Curry to the Sylvester team. Formerly the Branch Manager in Albany, Curry has 22 years of banking experience and has been a member of the HeritageBank of the South team since 2001. Her extensive experience in consumer banking will be a definite advantage as she assumes her new role in the Sylvester community.
Prior to joining HeritageBank of the South, Curry was a Teller at Trust Company Bank, as well as a Customer Service Representative and Assistant Manager at Citi Financial. Since becoming a HeritageBank of the South team member, she has served as a head teller and service manager. As Sylvester Branch Manager, Curry will create opportunities within the Sylvester market. With her talent for building customer relationships, she will add a personal touch to the customer and business accounts she manages. Curry will also be responsible for re-energizing the sales culture within the branch, as well as supervising customer service representatives and teller line team members. One of her favorite parts of the job is talking with customers about their financial needs and guiding them to find the best products and services to fulfill their requests.
"Sherry Curry has been an asset to HeritageBank of the South for 14 years. She has a vast knowledge of lending and banking experience and we look forward to seeing her at work in the Sylvester community," states Carol Slappey, Chief Retail Administration Officer.
Curry graduated from Worth County High School and has completed numerous consumer loan lending courses over the duration of her banking career. She serves as the Treasurer of International Studies Charter School PTO and is very involved with Lighthouse Ministries. Raised in Albany, GA, Curry enjoys spending time with her family and attending church activities. She and her husband, Ray, have two daughters, Haley and Jamie.