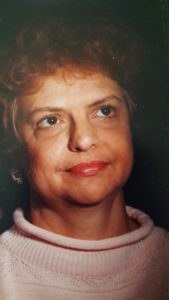 Margaret Sue Story, age 73, of LaFayette, Georgia passed away Friday, April 13, 2018. Prior to her retirement with 11 years of service as a legal secretary with the Lookout Mountain Judicial Circuit, Office of the Public Defender, Sue worked 17 years in Albany, Georgia, as a legal secretary for the Dougherty County Magistrate Court and District Attorney's Office. Prior to her move to Albany, Georgia, Sue was as a Radiologist X-Ray Technician for the Washington Redskins.
She was preceded in death by her parents, William and Frances Amos. She is survived by her husband, Larry James Story of LaFayette; children, Mark (Julie) Story of Newnan, Ga., Wendell (Alisha) Story of Moultrie, Ga., Tami (Tommy) Franks of LaFayette, Ga., and Waylon (Stefanie) Story of King of Prussia, Pa.; grandchildren, Maranda, Garret, Jacob, Jaci, McKenna, and Walker; three great grandchildren, Hunter, Aden and Brantley; sister, Anna Sankaran of Sparks, Nev.; brother, Thomas Amos of San Antonio, Tex.; and several nieces and nephews.
A graveside service was held 11 a.m. Tuesday, April 17, 2018 in the Chattanooga National Cemetery. Family received friends Monday from 5 p.m. – 8 p.m. at the funeral home. Arrangements are by Wallis-Wilbanks Funeral Home, LaFayette.