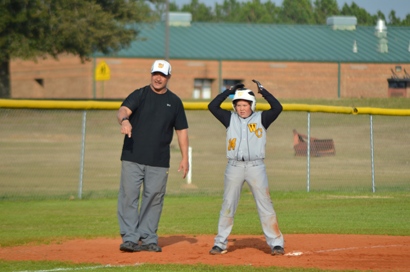 The Middle School Rams A Team started off the first inning against Americs Sumter with three up and three down on Monday, March 4th.
Hunter Goodwin went the distance with eight strikeouts, two walks and faced 15 batters. The Rams scored seven runs in the bottom of the second with Seth Newell leading off with a double, followed with singles by Hunter Goodwin, Tyler Goodwin, and Cody Ragan. Riley Kelly and Michail Howell walked.
Americus-Sumter was able to score the one and only run in the second. The Rams continued to score with a single run in the second and six more in the third with the final score of 1-14.